UK libel law, property law, copyright law— and PUNK, dissertation... (Mega Mix) (2009)
So, as a law-abiding student, writer, and researcher,
taking into account this legal context,
I will now show you the effect on a couple of pages.

Mainly, the effect is like this.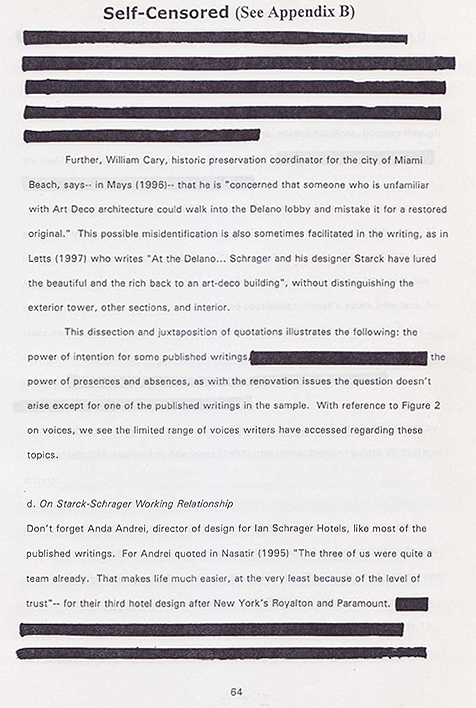 At other times, it's like this.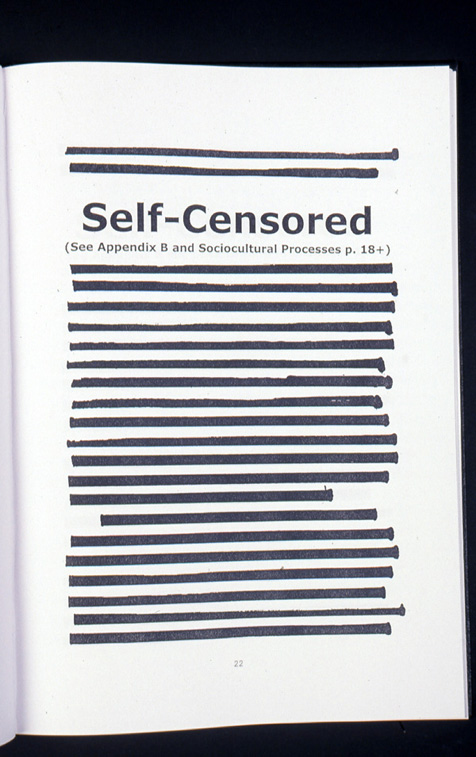 In total, of the 123 pages, 38 pages have either redacted words, or phrases, or paragraphs, or pages.


Basically, I first wrote the text I wanted to write,
With everything in it.
It probably will be okay in the future, with the distance of design historical time.

Then after, I went through with a black marker.
I thought about these laws...
I asked myself: Was what some of these people said—or wrote—true?
I asked this, as "truth" is a defense...
It might be. It could be. It probably was. But I had no idea—
I only know what they said.

So I redacted the text...
Listening to PUNK-influenced rock—
Almost like a performance...


This work demonstrates the effect of this law—
On our knowledge about this specific design.
It also to some extent symbolizes the effect of this law
On our knowledge about other designs, artworks, and their contexts.

We don't know how much.


Meanwhile, here's a photo of a sensational white guest room…


Click here to see the photo.





From journalistic to academic—
even a dissertation read by probably just three people—
is NOT IMMUNE.

Some people, like my lawyer colleague,
know some of the issues
underneath the surface of our texts.
Unfortunately, others do NOT.
My lawyer colleague says that there are a huge number of examples out there
showing copyright and possible defamation violations,
but the issue is whether a claim is filed,
and next, if the claim is taken to court.

As a writer on contemporary art and design,
the cost of learning the ins and outs of this can be very, very expensive.
Both when preparing a text prior to publication,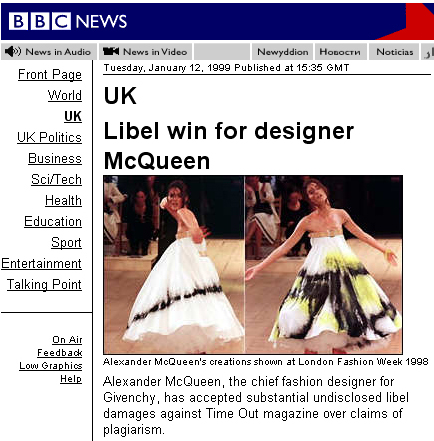 And as reported by the BBC, especially afterwards.


Here is a shot of the other side of the hotel, which leads out to the beach...


Click here to see the photo.





In this dissertation,
among other things,
I wanted to show the power of this legal context—
AND—at the same time— to present a truthful text.